Accounting Services
Accounting or accountancy is the measurement, processing and communication of financial information about economic entities such as businesses and corporations. The modern field was established by the Italian mathematician Luca Pacioli in 1494.Accounting, which has been called the "language of business", measures the results of an organization's economic activities and conveys this information to a variety of users, including investors, creditors, management, and regulators.Practitioners of accounting are known as accountants.
Book keeping in Quick books/Tally and any other accounting software
Accounts receivable / payable management (invoice entry, reporting, payment and cash management reporting)
Fixed asset management
Inventory consulting/set-up/tracking
Monthly bank reconciliations
Loan borrowing/repayment tracking
Internal fraud review
up to date financial reporting available with remote access model
Monthly paper reporting of balance sheets and profit & loss statements for all entities
Chart of accounts set-up and management
Tailored financial reporting
Accounting for industry specific transactions (i.e. job costing, real estate settlement analysis, manufacturing costing, divisional reporting, etc)
After the fact bookkeeping (reviewing, coding, etc…)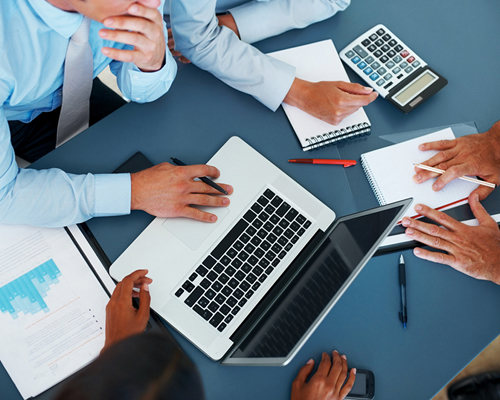 CTA
Need a help? Get a first-class finance consultant.